All of us had been in the situation where we accidentally deleted some files, family photos or videos. And few of us played with partitions and made some mistake that led to corrupted data.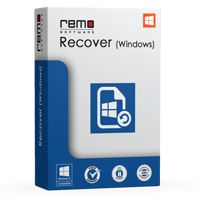 In these situations, the most important thing is not to panic. Deleting a file, in most cases, doesn't mean the data is gone, we just delete reference to the data on the drive but the data remains until we try to write new data at the same location. Because you cannot control where will any new file be stored on the drive, the next step is to avoid any kind of write to the partition that files you want to restore were located. After that, you will need one of the available recovery software tools, this is where Remo Recover comes into play.
Remo Recover can recover files from the most of the popular storage drives, memory cards and devices. It can also recover files from deleted, formatted partitions and can recover formatted sd card. Before you decide to buy any of the licenses available, you can download the trial version and make a scan to see what can be recovered. But to be able to recover any of the files you will need to buy one of the following licenses:
Basic Edition – great for recovering all kind of files that are lost
Media Edition – Basic edition + enhanced support for recovering media files (Photo, Video and Audio) including RAW file type taken from digital camera
Pro Edition – Media Edition + adds an ability to recover files from formatted or corrupted partitions.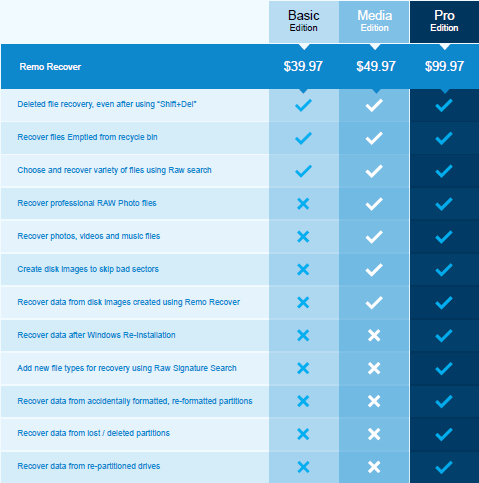 Getting Started
Demo version can be downloaded from https://www.remorecover.com/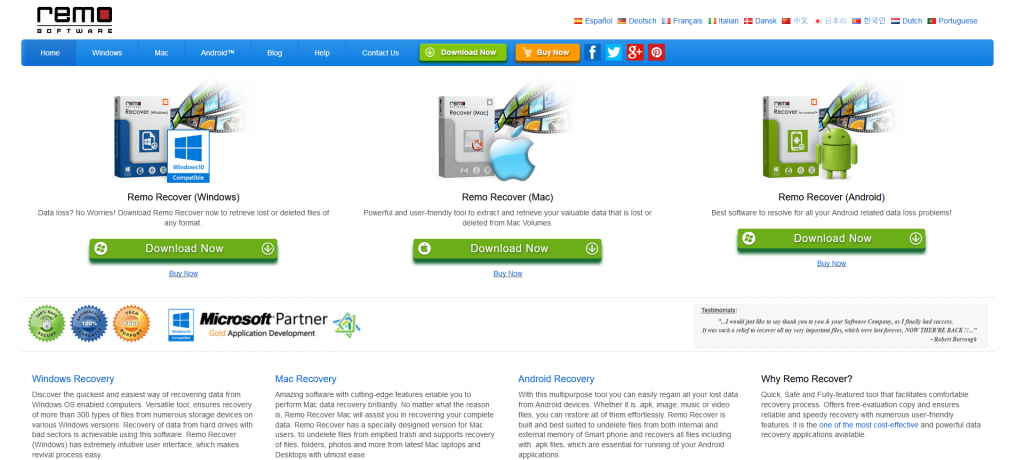 There are also a Mac version and Android version available, as it can be seen from the image above.
System Requirements
Intel or AMD class processor with minimum 1.2 GHz or higher
RAM – 512 MB (1 GB recommended).
Free disk space – Minimum of 50 MB (100 MB recommended) for software installation and enough free disk space to save recovered files.
Minimum of 1024 x 786 screen resolution for better usability.
A graphics adapter card with at least 64 MB of memory.
Windows 10, 8, 7, Vista, XP, Server 2008, Server 2003 (32 bit or 64 bit)
Performance
Remo Recover is at it's best when recovering Media files.
Scan results show the percentage of files found compared by the expected file count, while recovery results show the level of valid data restored.
Media
Documents
As we can see, from the results, Remo Recover showed excellent results for Media data recovery. On the other hand, document recovery is not that great, and I think it could be improved.
Summary
Remo Recover is one of the best and easiest to use Media recovery software's available. Intuitive UI design makes complex task of data recovery easy and straightforward. There is room for improvements, especially when dealing with document recovery and scan speed. My recommendation would be to go for Media Edition, but as there is a discount of 20% for the Pro version, you should consider adding a few extra bucks for the full package.
Pros
Flawless media recovery
Option to preview an image before the recovery process is started
Easy to use interface
Cons
Not so good with doc, docx and pdf files.
Double click on the drive doesn't go to the next screen